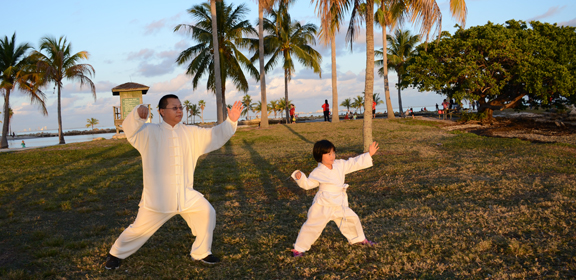 Tai Chi has long been used by the Chinese peoples to promote a calm heart in the busy day to day. This form of Qigong has found a special home with seniors, women enjoying pregnancy and children of all ages. Used even by the Mayo Clinic as a reference for stress reduction, Tai chi is a gentle way to begin exercising. Both Dr. Chen and Dr. Tang are practicioners of these arts for many years. The breathing techniques of Tai Chi have been found to lower Blood Pressure and decrease the rate of heart disease. The slow movement allows the body to develop a strong physical homeostasis which envelopes all facets of life.
Qigong is the medicine of movement in Chinese culture. A practitioner of Qigong can prescribe specialized movements in conjunction with a medical diagnosis, again focusing on the body, mind, spirit connection. The focus of Qigong healing has been successful in treating arthritis, hypertension, stress related illnesses and chronic as well as acute pain.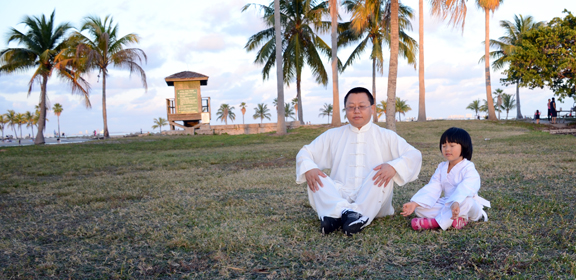 An alternate form of healing modality is Reiki, an adaption of the Japanese culture to the principles of energy transformation and power in the human body. It is very similar to the Qigong and Tai Chi practices. Within a treatment, Reiki can be used to restore balance and harmony to the whole body.
Finally, Meditation skills can be developed and improved until one has a practice that will be the foothold of peace in a complicated world. Much has been said about the actions of Meditation such as improving strength, logic, memory, health and life in general. As knowledgeable guides Dr. Chen and Dr. Tang will bring these qualities to the forefront, enhancing each quiet interlude.